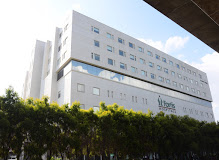 Fortis Healthcare hospital situated in Bannerghatta Road Since the past 20 years is known for providing an extensive range of surgical and medical services for patients in Bangalore City and surrounding suburbs and forms a part of Fortis Healthcare. With a capacity of 276 beds – one of the largest of its kind in the area – our dedicated staff work round the clock within this state-of-the-art facility to provide our patients with 24/7 care. Our professional team comprises of caring and progressive individuals who enjoy what they do work and embrace a positive spirit to get things done. In that regard, we have on board, a dedicated group of specialists and staff always on hand to attend to your needs while also ensuring that your safety, comfort and well being is looked after. Recognized for excellence and cutting-edge prowess in a wide number of areas, Fortis's Healthcare facility in Bannerghatta Road has enabled locals to benefit from their world-renowned experience and expertise.We provide quick assessment, intervention and outstanding treatment for several common and complex medical issues and conditions. As our patient, you stand to receive customized and personalized care – a factor which has played a role in making Fortis the hospital of choice for GPs, consultants and patients alike. We are 100 percent dedicated and committed to taking care of our patients and are proud of the high standards of medical care that we provide.
Physiotherapy and Rehabilitation
We are updating the list!
We are updating the list!
We are updating the list!
Vascular & Endovascular Surgery
We are updating the list!